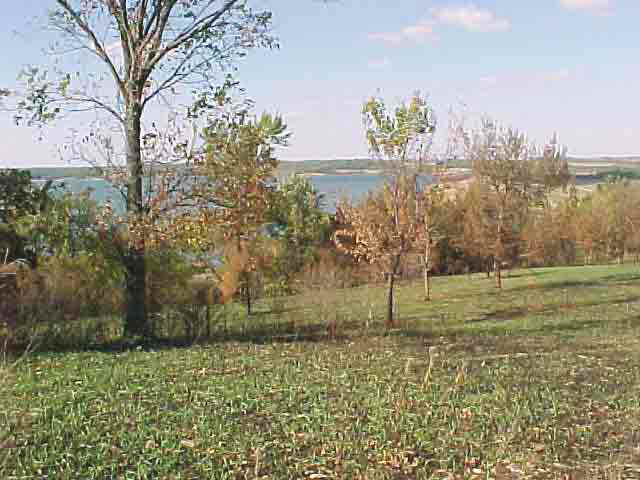 View of Clinton Reservoir, courtesy Lawrence, KS, Parks and Recreation Dept.
Wakarusa Music Festival
Clinton Lake Reservoir
Lawrence, KS

---

---

---

Official Wakarusa Music Festival 2008 Information Wakarusa Festival 2008 News Flaming Lips, Ben Folds, and Emmalou Harris To Appear at Wakarusa 2008
The Wakarusa Music and Camping Festival will return to Lawrence, Kansas for a fifth year this June. Artists who are currently confirmed for Wakarusa include:Flaming Lips, Ben Folds, and Emmalou Harris. Last year Wakarusa offered five stages and one can expect that the festival will have at least as many in 2008. Wakarusa will take place on June 5-8 and the festival has announced that it will cap attendance at 15,000 tickets.
---
Lawrence Kansas History
Wakarusa History
The word Wakarusa is a Native American term meaning "river of big weeds" or "ass-deep" depending on your mood. In the Lawrence, Kansas area, it refers to the Wakarusa River, which is the primary stream that feeds Clinton Lake, the home of the Wakarusa Music and Camping Festival. Oddly enough, the river's average water depth is about "ass-deep".