---
---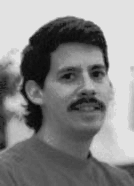 How to contact us
I am always glad to hear from you, whatever your interest or inquiry. However, we have organized to take advantage of the varied interests and expertise of our BWAKA group members, and to respond more promptly to your questions and comments.
May I ask you to address your message to one of the following, depending on what you are writing about:
Specific questions on the Potawatomi language, and on the Kansas Potawatomi community should be directed to Jim McKinney (smckinney@haskell.edu).

Questions on genealogy and on the Citizen Nation in Oklahoma may be directed to Susan Campbell (nokmis.campbell@gmail.com).

Matters pertaining to published materials on Potawatomi history and culture, any questions concerning this website (suggestions, problems, etc.), and general correspondence should be directed to me. I also handle subscriptions to the PBP Maillist. If you would like a message posted there, contact me. And, again, you are welcome to write to me about other matters, as well. Email Smokey McKinney (smckinney@haskell.edu).
mIgwe'c --Smokey

---
---
Copyright © Smokey McKinney 1999-
---
Return to: Prairie Band Potawatomi Tribe Language
A Kansas Heritage Group site. Kansas History