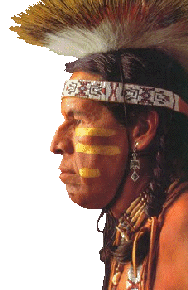 Smokey McKinney's Prairie Band


(Click on words to listen to them.)

Greetings, friend!
I am glad to see you.
Thank you for your visit here.

Here, as promised, are the Potawatomi Basic Greeting Variations and Alternative Responses. - sm


Welcome!
Our website reflects our desire to strengthen and revitalize the use of the Prairie Band Potawatomi language, as well as to share documents and resources on Potawatomi history and culture. We gear our site to members of our tribe, but you are welcome, whatever your heritage, as long as you are respectful of our language and traditions.
Our website is divided into five sections:
Perhaps this is a good place for a few disclaimers.

If this is your first visit, our tips on how to view our site may be helpful. It explains the icons we use and gives other technical aids to exploring the site.
Iwgwien! (Thanks lots!)

to the Kansas Humanities Council, an affiliate of the National Endowment for the Humanities, who has provided partial funding for this project. We also received an additional grant from KHC which enabled us to add new material to our language section.

Our website is located on the Kansas Heritage Server, which is devoted to digitally preserving Kansas' past, giving future generations the opportunity to learn about and from family and local history.


Newer Stuff!
For earlier changes to the site, see our revisions page. An outline of site contents is also available.
The Prairie Band Potawatomi Nation official website. It has information on our Potawatomi Tribe and reservation; on the tribal council and tribal programs, including phone numbers; on the history of the tribe and some of our stories; and about the casino on the reservation. The brochure that is given to visitors at the reservation is also on line.
We hope you find these materials useful and enjoy them as much as we have enjoyed making them available to you. If you do, please come back from time to time!

---
---
Susan Campbell, maintainer, 2004 -.
We welcome your questions and comments.
Text and graphics copyright © Smokey McKinney 1997-
Also see: Kansas History Web Sites and WWW-VL: America Before The Europeans
A Kansas Heritage Group site.